Want to get fit? Join our free service
Regular exercise is a fantastic way to improve your overall health and wellbeing. Our FREE weekly group exercise classes are great fun too, with lots of people saying they've learnt a new skill and made new friends along the way. Following on from the national lockdown, we are now returning to face to face classes, however we are also continuing to deliver tailored one to one programmes and coaching, including virtual exercise classes and regular telephone support from our dedicated physical activity specialists.
You can view our class timetable below:
Why get fit
There are so many health benefits to exercise, from improving your mood to helping avoid life-limiting conditions. Regular exercise can help you manage your weight, which in turn will help reduce your risk of a heart attack, type 2 diabetes and some cancers. It will also help lower your blood cholesterol and blood pressure levels. If you're at risk of falls or have been in hospital or bed ridden it's also a great way to get up and moving again (some of the excises are chair based). With stronger bones, muscles and joints, you'll also lower your risk of developing osteoporosis. The endorphins from exercise will give you more energy, help you sleep better, make you feel happier and more relaxed.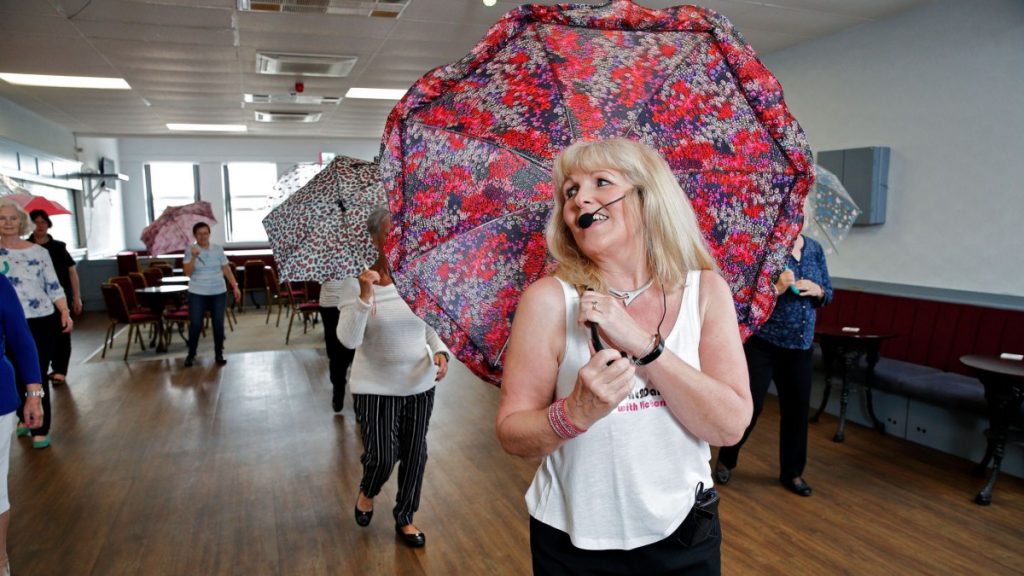 Who can get fit with us?
Anyone who lives in Staffordshire, with low physical activity levels, and is aged 18 or over.
Please contact us to find out if you are eligible for this service
How you can get fit with us
Our fully qualified instructors will help you to increase your fitness levels and can support you to try a new activity such as yoga, tai chi, samba dancing and much more. Due to current restrictions, we are offering a range of virtual classes, including chair based exercise and zumba, allowing you to complete a work out in the comfort of your living room!
Where can you get fit
You'll usually find our free exercise groups at community centres and leisure centres across Staffordshire. Although we are currently unable to hold face to face sessions, our free virtual classes can be accessed at any time, allowing you to build exercise into your day at a time to suit you. We also offer weekly calls to help motivate and inspire.
If you prefer to get fit outdoors why not join one of our weekly health walks, led by fully-trained walk leaders? Great for mental as well as physical health, these walks of 30 minutes to an hour also give you the chance to be sociable, meet new people and enjoy nature in places such as Beacon Park Lichfield.
We now offer a FREE 12 week Gym Pass to Meadowside Leisure Centre and Uttoxeter Leisure Centre! This allows you to access the gym, fitness classes or a swim once a week!
Get fit today
If you're 18 or over and think you could benefit from our FREE support, contact us today.
Or ring 0333 005 0095